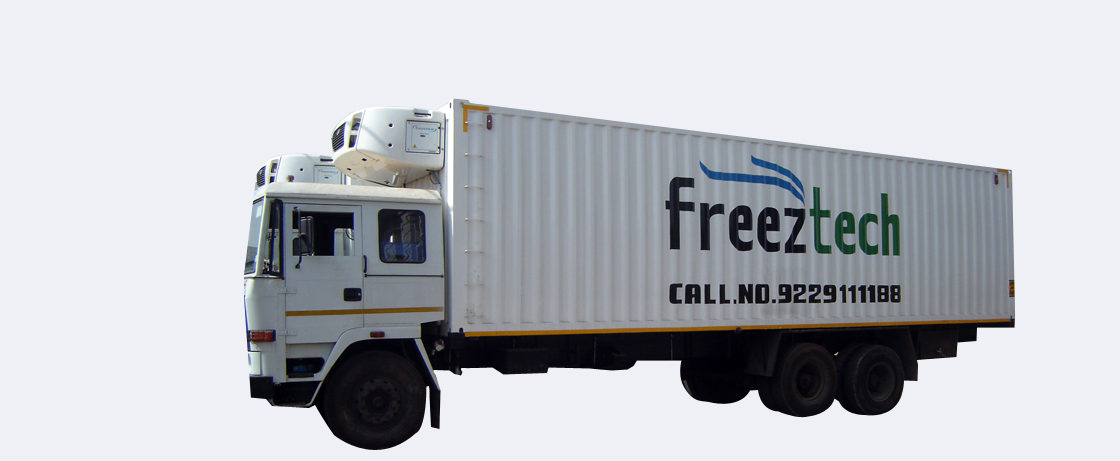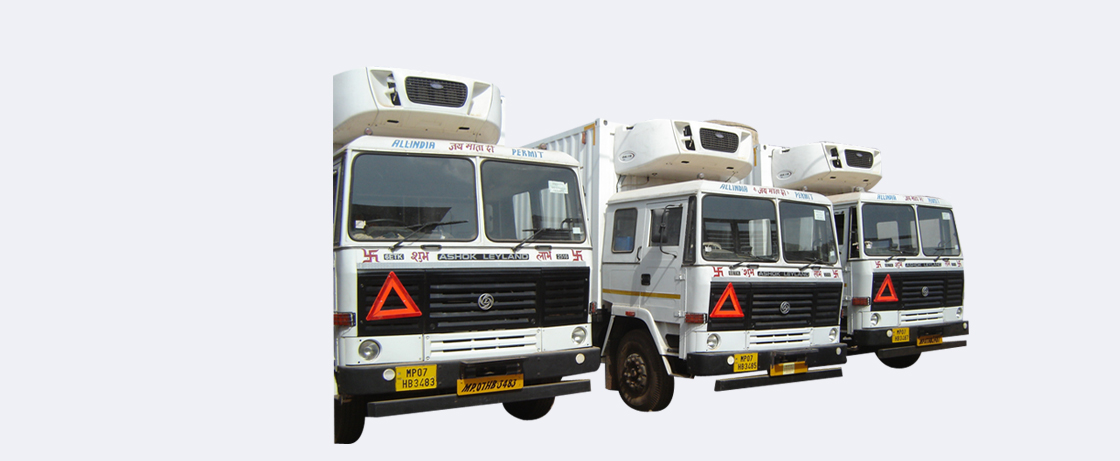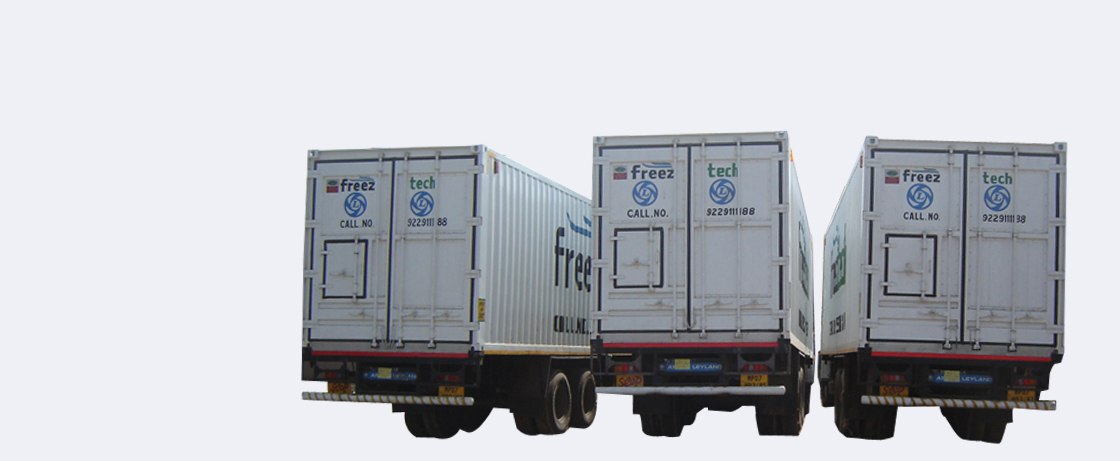 About Us
FREEZTECH offers end-to-end refrigerated stroage and transporation solutions for temperature-sensitive consumables. We enable our customers-leaders in Food, Retail, FMCG and Pharmaceuticals – to preserve product value across the supply chain. Our solutions help to deliver higher quality products, increase profitability, ensure consumer safety and protect brand equity.
FREEZTECH provides integrated cold-chain solutions across the total supply chain involoving production, storage and distribution of perishable products that require precise temperature control to retain product characteristics, active ingredients,freshness and nutritive values for longer durations.
We provide storage solutions while our reefer / freezer trucks help in in bound and outbound transportation. We are building our distribution system through a 'hub and spoke' model where we transport in big, medium and small freezer vehicles as per distribution needs like long haul, point-to-point and within-city-limits distribution.
We understand the complexities of the food supply chain and aim to strengthen the end-to- end foof safety chain to minimize wastages and post-harvest losses.
OUR MISSION
To be recognized as a trend setter in supply chain management by setting Standards in customer satisfaction and continuously improving the process to build long term relationships with customers by improving efficiency of distribution processes through innovative and cost effective logistic solutions of consistent quality and high standard.
Our aim is to give our customers, service beyond contractual obligations through superior safe & secured transportation and logistics solutions.
We have specialization in transportation of products at controlled temperature.
End to End Customized Cold Chain Solutions.
Primary Distribution-Manufacturing Point to Distribution point.
Secondary Distribution-Distribution point to Re Distributors / Market.
Distribution of Ambient, Chilled & Frozen Products.
Service providers to food ingredient manufacturers Retail Chains, Caterers, Dairy Products Manufactuers, frozen food